News Tank Mobilités provides real-time information and strategic data. 100% digital, neutral, fast and concise, News Tank Mobilités mobilizes a team of specialized editors, experts and contributors. News Tank Mobilités offers in-depth files, indicators, interviews and forums with leaders, analyses, as well as a directory of people and organizations in the mobility sector.

Objectif Métropoles de France is a quarterly magazine which features the latest news from France's biggest cities and metropolitan areas. A benchmark publication in France, it covers the full spectrum of urban and territorial development. It is widely read by the main stakeholders in city life. Area-specific issues are published regularly, showcasing the strengths, attractiveness, influence and quality of life of France's metropolitan areas.
Objectif Métropoles de France is published by Eurocom éditions.
International media partners
DVV Media Group GmbH, based in Hamburg, publishes a broad portfolio of publications for the public transport sector, which are market leaders in the German-speaking countries. For specialists and experts as well as for entrepreneurs and managers, we offer well-founded specialist articles from all segments of public transport as well as current news and background information.
DER NAHVERKEHR is the leading monthly magazine for public transport in the German-speaking countries. NaNa Nahverkehrs-Nachrichten reports as a news and information medium on all aspects of public transport – weekly in print and daily by newsletter. New mobility services are a regular part of the reporting.
Internationales Verkehrswesen is in its 72th year, and, with an editorial board of renowned scientists and an advisory board of professors, directors, CEOs and other managers from all areas of the transport industry, one of the leading European transport journals for both academic research and practical application. International Transportation is the English-language edition of Internationales Verkehrswesen.
The magazine keeps professionals and managers abreast of the background conditions, current trends and future prospects of all types of transport. It aims to provide holistic analysis and presentation of the key factors involved in the active design and development of transport and mobility structures.
Railway PRO Communication Platform is the most effective communication tool of the railway business environment, tailored for the specific needs of railway professionals and investors in order to provide them with the latest business opportunities existing on the market. The emphasis is put on the international railway commercial sector, our dedicated readers having access to information related to the latest technologies available, ongoing and future projects as well as being a strategic source of knowledge for companies interested in identifying business partners.
Railway PRO Magazine is the foremost international monthly publication that offers its readers from 140 countries the latest and most valuable news, covering all aspects of the railway industry. Available in print as well as online, we keep our readers constantly informed, even when they are on the move. Besides the attractive advertising solutions that deliver the desired results, the magazine also provides the possibility to promote your company and address the railway business community directly, through interviews and advertorials.
In the German speaking countries "stadtverkehr" is among the leading magazines specializing in public transport worldwide. Developments in vehicles, operation, ticketing, planning and networks are covered in well-researched articles. Industry news and trade shows are also regular features. Readers of "stadtverkehr" are mainly professionals in public transport companies and the supply industry.
Via Libre is the leading Spanish railway magazine. Every month, it provides a treasure of information on a wide range of topics related to railways. It is edited by the Fundacion de los Ferrocarriles Espanoles, and its Editorial Committee includes representatives of all the public Spanish railway and metro companies: Renfe, Adif, the regional railway companies and all the metro companies in the country. Via Libre has over 5,000 subscribers and is highly appreciated among professionals and railway enthusiasts. It is considered to be a "classic" in the railway world, its first issue having appeared in 1964. It is distributed in Spain, Europe and Latin America. For more information visit www.spanishrailwaysnews.com
AUTOBUS the only Italian monthly magazine fully focused on collective mobility sector. The editorial platform include also the website www.autobusweb.com, a weekly newsletter and the major social network channels. AUTOBUS is partner of Smart Move (IRU), media partner of Busworld and UITP, organizes events such as the Mobility Innovation Tour and manages international awards (Sustainable bus award).
Sustainable Bus is the only international media focused on clean buses and sustainability in the field of public transport. The editorial platform includes, beyond the website www.sustainable-bus.com, two yearly paper issues, a weekly newsletter and the major social network channels. It is media partner of UITP, Busworld, Zero Emission Bus Conference.
Serving the transport industry for more than 15 years, Intelligent Transport is the leading source of information for the urban mobility and public transport sector. Covering new technologies and developments within this vitally important sector, Intelligent Transport provides high-quality analysis across five core topics: MaaS & Service Integration; Smart Cities & Connectivity; Passenger Experience; Safety and Security; and The Workforce. With coverage and insight from across the globe, we explore how and why industry decision makers operate the way they do, and examine how technology is changing the dynamics of transport. We deliver the latest news and views from industry insiders and experts from across the world to offer our readers insight on developments and projects from all seven continents. Find out more about our products and services at: www.intelligenttransport.com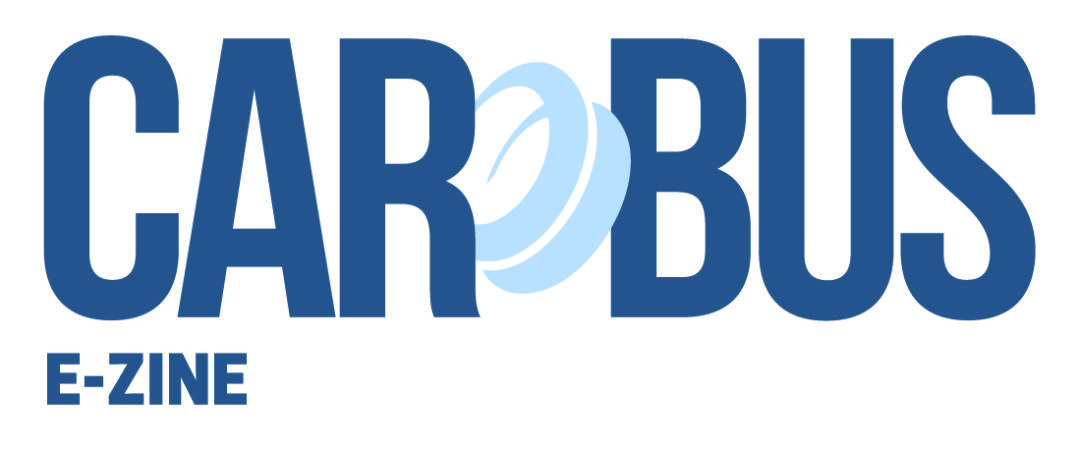 Car & Bus E-zine is a Belgian online magazine for collectif transport e tourism in group by road. Through various sections, it informs about the latest news of the sector
Interviews and meetings with bus/coach entrepreneurs, news and innovations of the companies, impressions of driving new vehicles, special files on current topics (search for new drivers, alternative energies, new technologies…), inspiration for group excusions
It is an edition of the Belgian Federation of Coach and Bus Entrepreneurs (FBAA).
Available on PC, smartphone or tablet.

Transporama is the independant magazine for the du road transport sector with in-depth information about TRUCKS, COACHES, BUSES, VANS, PICK-UP, TRAILERS. Written for hauliers, technicians, independant drivers and professionals of the transport sector. Transporama has a circulation of more than 17.500 copies (nl/fr), a reach of 62.000 readers and a frequency of 7 numbers per year.