After an online-only edition in 2020, the European Mobility Expo will be returning to in-person format at the Porte de Versailles exhibition centre in Paris from June 7 to 9, 2022.. The three-day programme includes :
a

n opening session attended by leading figures ;
a focus on the mobility projects being developed by our guest of honour, a European city ;
250 exhibitors expected from right across the sustainable mobility sector ;
Open-access talks and workshops at the heart of the exhibition, as well as 30-minute sessions at the Exhibitors' Forum ;
Technical visits to innovative and noteworthy sites in the Paris region ;
Events within the event

, including the awards ceremonies for the European Talent in Mobility, Innovation Trophy, and Smart Move Challenge contests ;

Spaces especially reserved for active mobility and startups.
European Mobility Expo in numbers:
+250 exhibitors  See the list of the 2018 exhibitors
+11.000 participants
+60 countries represented
+20.000 sqm of exhibition space
+150 journalists from across Europe
+12 organisations from Europe and beyond
Exhibition allows enterprises to fulfil a number of key aims:
Meet qualified decision-makers and establish useful sales contacts.
Promote their latest innovations and expertise.
Raise their profile and enhance their image with industry stakeholders.
Benefit from the free conferences to gather information, discuss european current affairs.
Exhibition presents all mobility sectors :
Transport authorities, local authorities
E-ticketing, e-money
Design, fittings, accessibility, street furniture
Energy
Training
Industry, manufacturing, subcontracting (rail, road, active mobility, cable transport)
Engineering, public works, infrastructures, civil engineering, signage
Institutions, associations
ITS
Maintenance
Mobility operators
Press
Passenger information systems
Safety and security
Parking
Digital technologies and apps, passenger information
And so on.
New for 2022: expanded programme of talks
Talks will be staged at the heart of the exhibition ; admission of these will be free, with no booking required. Simultaneous translation of all talks will be available for visiteurs.
Programme under construction
Because cycling is also part of public transport, the Club des villes et territoires cyclables will host a booth dedicated to active mobility.
More than 500 square meters where elected representatives, equipment manufacturers, service providers, designers, street furniture manufacturers experts, members of NGOs… gather with the same goals: developing cycling as daily mode of transportation, promoting multimodality, active mobility and sustainable urban planning.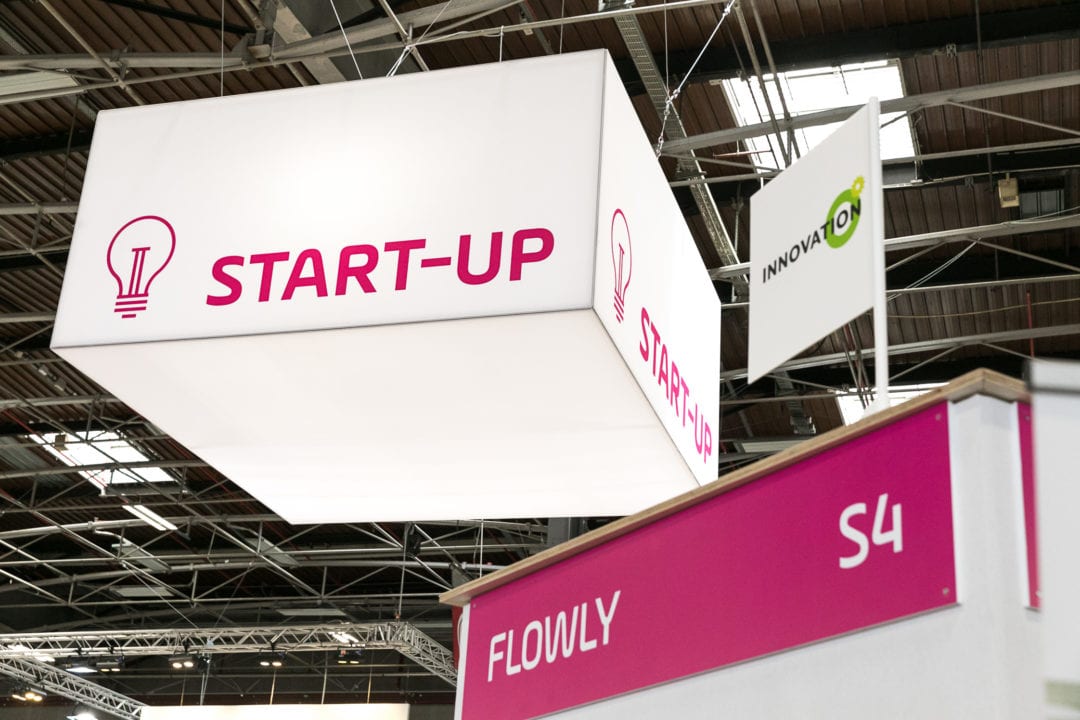 The Exhibiton gives to more than twenty european start-up the opportunity to present their innovations and mobility projects and proposes them to participate in the Smart Move Challenge.
For a public transport actor, to invest in a start-up or create a partnership with, is to empower and accelerate its innovation approach and adapt itself to the future of the mobility.
This space is the ultimate high-tech place where new commercial and institutional relations are built.
If you are a start-up and you want to participate, feel free to contact Amy POUYE by email or phone : +33 (0)1 55 76 67 88.