European Mobility Expo 2022 is organised by the GIE Objectif transport public created by the GART and the UTP.
European Mobility Expo 2022 is the fruit of an innovative partnership between politicians and operators. GART is the association of elected officials with responsibility for transport, while UTP represents transport companies. They have joined forces to bring together all mobility stakeholders in a common initiative.

GIE Objectif Transport Public's mission is to promote public transport and raise awareness of sustainable mobility issues among professionals and the general public. This strategy is implemented by organising large-scale events in France.

Founded in 1980, the French Transportation Authorities Association (Groupement des Autorités Responsables de Transport, GART) is a non-profit association which represents elected officials with responsibility for public transport. It has 208 members – almost all French urban districts and regions and half of all départements – all of whom act as transport authorities for the areas they administrate. It serves as a forum in which councillors with responsibility for transport can discuss issues relating to sustainable mobility, as well as representing transport authorities' concerns to French and EU institutions.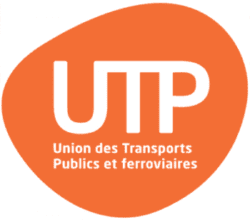 The Public and Rail Transport Union (Union des Transports Publics et ferroviaires, UTP) is a professional body bringing together over 160 public transport companies and some ten rail freight and passenger companies in France. It represents the profession in French and EU organisations, manages the branch collective bargaining agreement and promotes public passenger transport in France and Europe as a whole.